Established January 2009
Incorporated November 2017
Our Working Definition: STEM Education refers to utilizing the NYS MST Standards in the teaching and learning of the Science, Technology Education, Engineering and Math (STEM) disciplines, in an innovative, integrated, collaborative, and applied fashion to a level of challenge sufficient for college and/or career readiness.  (Developed in part from the National STEM Initiative)
New York State is a member of the STEMx coalition.
New York is a member of the new STEMx coalition of state STEM networks. We are beginning to interconnect messages through states' social media as well as STEMConnector and other national partners.
2022-2023 NYSSEC Officers
Co-President: Dr. Joseph Zawicki – STANYS
Co-President: Jeffrey Stevens – SUNY Alfred
Vice President: Mary Ann Nickloy –  AMTNYS
Treasurer: Brian Bealer – STANYS
Immed. Past President: Terry McSweeney – Formerly of NYSUT
---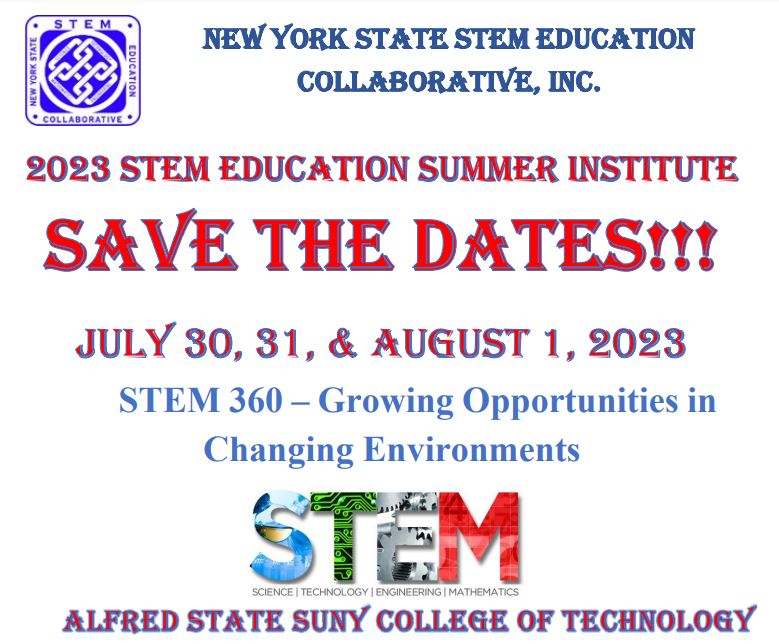 ---
ANNOUNCEMENT: Accepting presentations and posters that address learning levels PK – 20 that show how to integrate two or more STEM disciplines, requesting a greater number related to the elementary levels along with middle school and high school STEM talks this year. Go to: https://bit.ly/3DtHWVS to submit your presentation title and related information!
Poster presenters and presenters can submit their proposals until May 31st.