Welcome to the New York State
STEM Education Collaborative
The final day for Summer Institute registration is July 25th!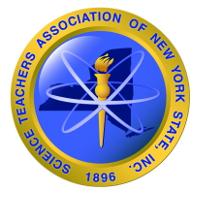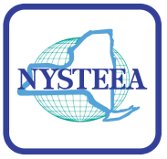 Established January 2009
---
Our Working Definition: STEM Education refers to utilizing the NYS MST Standards in the teaching and learning of the Science, Technology Education, Engineering and Math (STEM) disciplines, in an innovative, integrated, collaborative, and applied fashion to a level of challenge sufficient for college and/or career readiness.  (Developed in part from the National STEM Initiative)
---
New York State is a member of the STEMx coalition.
New York is a member of the new STEMx coalition of state STEM networks. We are beginning to interconnect messages through states' social media as well as STEMConnector and other national partners.
The Empire STEM Learning Network contacts can be found HERE.
---
Mission and Goals
Our Mission Statement: To define and promote the scope and integration of STEM education as a statewide and national model.
AMTNYS, NYSSPE, NYSTEEA and STANYS work collectively and collaboratively to deliver STEM Education in the spirit and vision of New York State's MST Frameworks and Learning Standards. We take this approach to skillfully and completely address the concerted state and national cry for STEM Literacy.
Our Overarching Goals
To transform the NYS MST Learning Standards into effective and meaningful STEM Education Learning Standards delivery.
To provide STEM learning symposia that encourage and facilitate sharing successful and innovative classroom STEM practices by presenters representing AMTNYS, NYSSPE, NYSTEEA, STANYS, and our partners.
To carry forward our NYS STEM Education Collaborative foundational work with enlightening debate and constructive discussions.
To work together to ensure that accepted research and practice based STEM principles are applied in the ongoing development and implementation of new standards.
To mutually support, integrate, and strengthen P-16 instruction and literacy in science, technology, engineering, and math,
To advocate for the modification of existing assessments, with changes in written language and references, to realize STEM connections.
To advocate for funding, school policy, teacher training and preparation to advance our mutually envisioned STEM education approach