Margaret Ashida STEM Leadership Award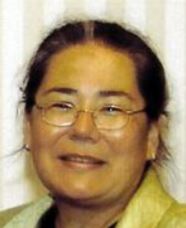 June 15, 1956 – Oct 5, 2014
Margaret Ashida Memorial Website
Margaret Ashida was an outstanding woman who created a wave of change by her tireless efforts to create connections between business/industry and STEM educational leaders in colleges and the K-12 sector, not only here in New York State, but across America! She was a "thought leader" often creating ideas and connections between and among educators and business/industry to further the implementation of pathways for developing America's STEM workforce. Through her advocacy, the NYS State STEM Hubs were created, pulling together New York communities in unique ways to foster the development of STEM career pathways.
The Mission of the Empire STEM Learning Network (STEM Hubs): to advance STEM education to prepare all students – regardless of their career goals – for college and career success, to fuel innovation and economic vitality in the Empire State:

Margaret was the Founding Chair for the Empire STEM Learning Network, a statewide, community-led collaborative; and a board member for the NYS STEM Education Collaborative, a coalition of AMTNYS, NYSSPE, NYSTEEA and STANYS work collectively and collaboratively to deliver STEM Education in the spirit and vision of New York State's MS Frameworks and Learning Standards to skillfully and completely address the concerted national cry for STEM Literacy. Margaret will be missed, but forever remembered by her work ethic, her dedication to excellence and her friendship to all she met.
---

To honor the memory of Margaret Ashida, the New York State STEM Education Collaborative will honor STEM Leaders in: PreK-5 Education; 6—12 Education; Higher Education; and the STEM Workforce each year with a "Margaret Ashida STEM Leadership Award."
The Margaret Ashida STEM Leadership Award seeks to honor persons who are making significant STEM connections within their community through their time, actions, talents and dedication. The honorees selected serve as a role model for STEM Leadership as they are striving to enhance the STEM workforce through their connections between business/industry and STEM educational leaders.
PRESENTATION
Four individuals will be selected by the Margaret Ashida Awards committee annually to
represent and continue the "Waves of Change" set in motion by Margaret Ashida.
Nominating Categories include:
➢ STEM Workforce
➢ PreK – 6th grade Education
➢ 7th- 12th grade Education
➢ Higher Education
ELIGIBILITY
Nominations are open to the public.
JUDGING CRITERIA
Persons being nominated for this award will have consistently demonstrated qualities of STEM
Leadership, creating connections between people and organizations in order to enhance STEM
career paths in their community.
Candidates will be evaluated by the following:
➢ The degree to which their services/actions have made a lasting or meaningful
contribution to STEM career paths for their community. (35%)
➢ The extent to which their service or action might be considered above and beyond the call
of duty. (35%)
➢ Specific examples of the nominee's STEM Leadership. (20%)
➢ The length and degree of their service(s). (10%)
RECIPIENTS
A brief bio and photo of the recipients will be posted on the New York State STEM Education Collaborative web page as well as disseminated in a press release by the NYS STEM Education Collaborative.
NYS STEM Education Collaborative Summer Institute
@ Alfred State SUNY College of Technology
10 Upper College Dr, Alfred, NY 14802
July 26th – 28th, 2020
Please officially nominate your candidate for the Margaret Ashida STEM Leadership Service Award Nomination Form here.
http://bit.ly/2YjIvi9
*Please note: Honorees will be recognized at the Monday evening banquet, July 27th, 2020.
For information, please contact our Committee Chair.: Hilary Reilly: hreilly@questar.org #(518) 828-4157 X7240
---
Previous Award Winners