Margaret Ashida STEM Leadership Award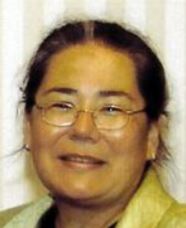 June 15, 1956 – Oct 5, 2014
Margaret Ashida Memorial Website
Margaret Ashida was an outstanding woman who created a wave of change by her tireless efforts to create connections between business/industry and STEM educational leaders in colleges and the K-12 sector, not only here in New York State, but across America! She was a "thought leader" often creating ideas and connections between and among educators and business/industry to further the implementation of pathways for developing America's STEM workforce. Through her advocacy, the NYS State STEM Hubs were created, pulling together New York communities in unique ways to foster the development of STEM career pathways.
The Mission of the Empire STEM Learning Network (STEM Hubs): to advance STEM education to prepare all students – regardless of their career goals – for college and career success, to fuel innovation and economic vitality in the Empire State:

Margaret was the Founding Chair for the Empire STEM Learning Network, a statewide, community-led collaborative; and a board member for the NYS STEM Education Collaborative, a coalition of AMTNYS, NYSSPE, NYSTEEA and STANYS work collectively and collaboratively to deliver STEM Education in the spirit and vision of New York State's MS Frameworks and Learning Standards to skillfully and completely address the concerted national cry for STEM Literacy. Margaret will be missed, but forever remembered by her work ethic, her dedication to excellence and her friendship to all she met.
MARGARET ASHIDA STEM LEADERSHIP AWARD
To honor the memory of Margaret Ashida, the New York State STEM Education Collaborative will honor STEM Leaders in: PreK-5 Education; 6—12 Education; Higher Education; and the STEM Workforce each year with a "Margaret Ashida STEM Leadership Award."
The Margaret Ashida STEM Leadership Award seeks to honor persons who are making significant STEM connections within their community through their time, actions, talents and dedication. The honorees selected serve as a role model for STEM Leadership as they are striving to enhance the STEM workforce through their connections between business/industry and STEM educational leaders.
---
Award Nomination
2023 Margaret Ashida STEM Leadership Service Award Nomination Form
---
Previous Award Winners