Click each of our 25 partners to reveal more information and/or visit their site.
In alphabetical order:
Dr. Craig Clark
– Dean of the School of Applied Technology
Denise Brownell
– Director of ACES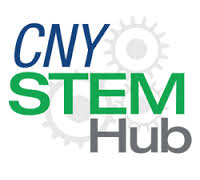 Barbara Scherer – Asst. Manager – Out Reach and Workforce Development
Dr. Kelli Ligeikis – Provost
Melinda Russell
– Supervisor School To Careers – BT BOCES
Ron Crawford
– Senior Manager at Lockheed-Martin
Dr. Philip Ortiz – Coordinator of Empire State Learning Network
---
In Loving Memory
Margaret's family have created a memorial website in her honor.
Margaret Ashida
Jun 15, 1956 – Oct 5, 2014
Margaret's involvement in the NYS STEM initiatives. (pdf)
Video Dedication Part 1 (mp4)